MtGosis was an awesomely simple MtGox trading and streaming ticker utility for OS X built with ease of use in mind. The UI was heavily inspired by the now-defunct Bitcoinica, but it talked to MtGox directly. MtGox is now also defunct unfortunately so there's nothing to connect to. This page is just around for old times' sake.
Features:
Safe: Requires only an API key/secret pair with the Get Info and Trade rights. Details
Fast: Connects directly to the MtGox firehose and updates prices in realtime.
Simple: Created for the casual trader. Buy or sell at current market value with a single click.
Check it out: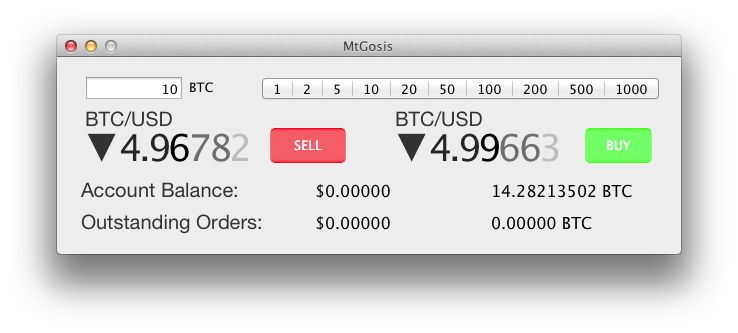 Try it out:
Download version 1.2